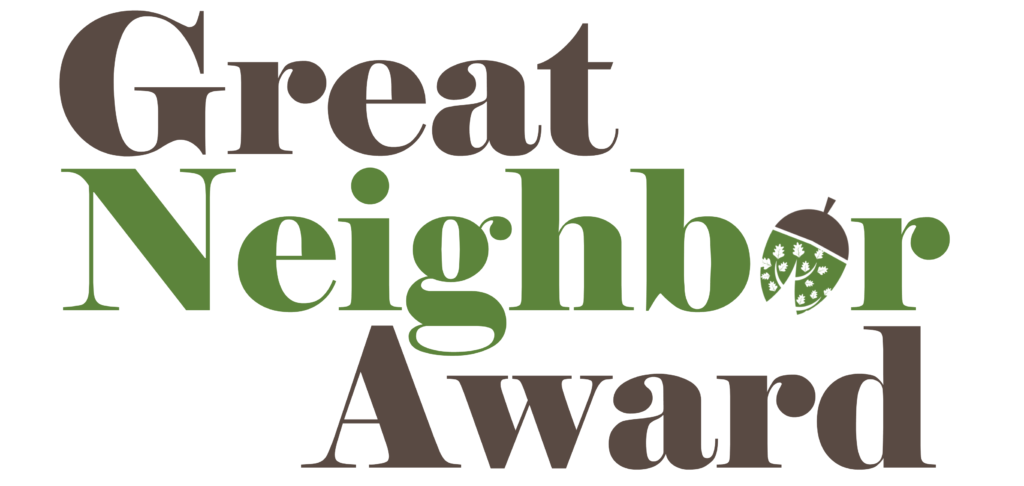 Great neighborhoods are the cornerstone of a great community and the West Kessler Neighborhood Association is proud to recognize and honor our residents who go out of their way to improve and enhance the quality of life in our neighborhood.
As part of our continued effort to better our community, the West Kessler Neighborhood Association Board of Directors adopted this new program as a way for residents to nominate friends and neighbors for their good works as part of the new "Great Neighbor" award program.
The Great Neighbor Award recognizes ordinary people helping others in the community.
Do you have a neighbor that has gone out of their way to help others in the neighborhood?

Did your neighbor stop by to let you know you left your garage door open?

Did you see a neighbor pick up trash at the neighborhood park rather than just walking by it?

Did your neighbor help you paint your fence? Or fix your garage door?
West Kessler's reputation as a family-friendly, neighbors-helping-neighbors type of community is well established; and this award is one of the ways we can recognize our great neighbors.
If you know someone who deserves to be recognized as a great neighbor, nominate him or her using the form below. Recipients will be honored by the Association and presented with a certificate of their incredible neighborliness and a short write up on West Kessler website and social media platforms.
Nomination Criteria
Nominee must live within the boundaries of the West Kessler Neighborhood Association

The nominee can be any age. If you are nominating a child, make sure you talk with their parents first to let them know why you want to recognize their child as a great neighbor!

Contributes to a positive community spirit

Works to boost WKNA's community well-being and the quality of life in the neighborhood

Works to enhance the beauty or safety of our neighborhood

Is simply a kind and helpful neighbor whose actions have impacted you personally